Pistonhead and Trocadero say "moi"!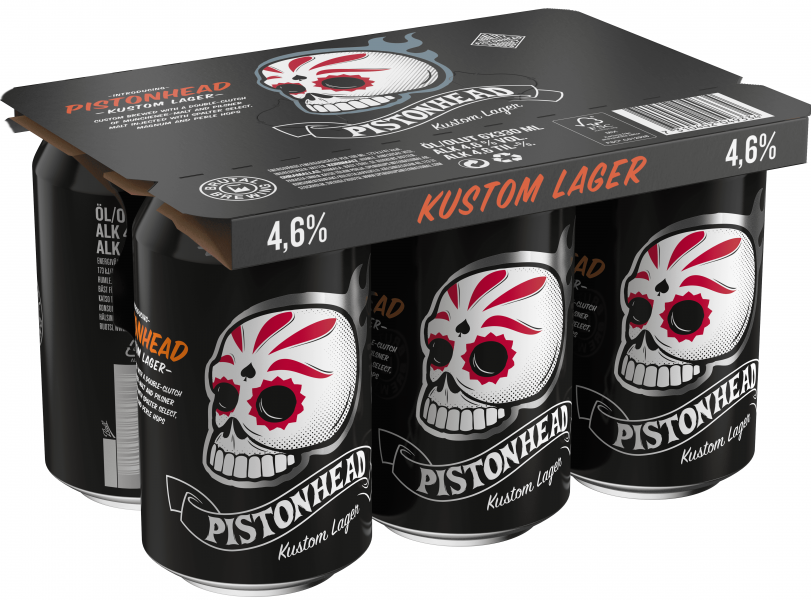 During Q4 2022 the iconic Swedish soft drink brand Trocadero and the rebellious beer brand Pistonhead have been launched in Finland in a variety of pack sizes and have been supported by major, nationwide brand communication. All products are available in most retail stores across Finland.
Pistonhead has been in the market both in Sweden and many other countries since 2011 and comes with a variety of great tasting lagers, most of them inspired by American lagers. It has grown to an iconic brand and best-seller in Sweden. "Pistonhead really stands out from the rest. It has a somewhat crafty yet clear pack design but the brews are not too complicated like many craft beers. People who like the brand often mention that it brings out their inner rebel", says Karri Kauppila. "Pistonhead is no nonsense beer – supporting creativity and individuality and good times through it's own Pistonhead Foundation", he continues.
The fun and feel good brand Trocadero was first launched in 1953 and has become the biggest local soft drink brand in Sweden. The taste is a mix of apple and orange and is different to most other soft drinks, yet quite accessible and refreshing. The unique flavor in combination with the witty and down-to-earth brand communication results in a very unique offer to soft drinks consumers. In Finland, only the sugar free variant Trocadero Zero will be launched in the first phase. "It is clearly a strong trend that consumers want to reduce their sugar intake and we want to support them doing so. When Trocadero Zero was developed, we wanted the product to taste exactly like the original, and in my opinion, this is the best-tasting sugar-free soft drink ever", says Karri Kauppila.