Introducing a more sustainable packaging for beverage cans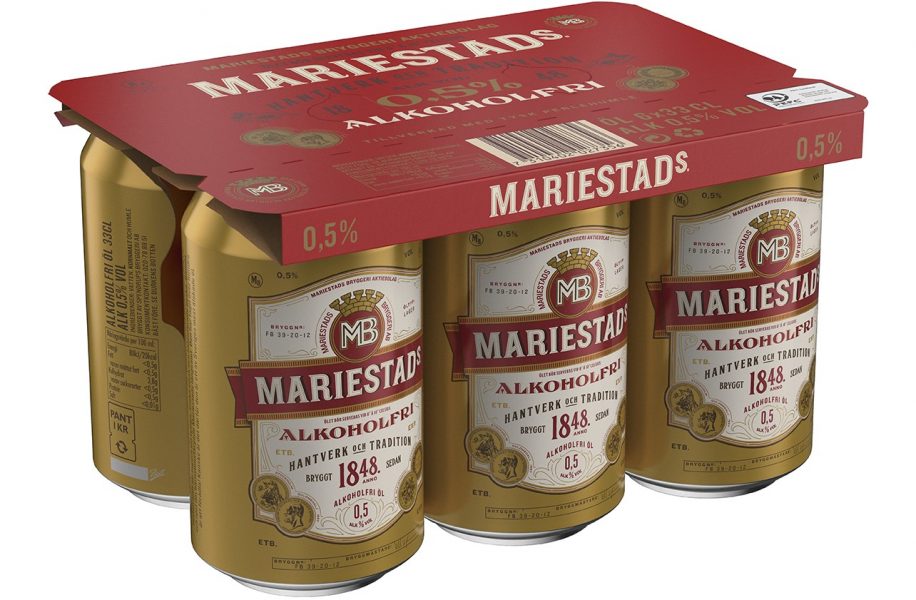 During 2022, Spendrups International will have the opportunity to offer its customers and consumers a new multipack solution for aluminum cans.
The new Keel Clip multipack solution will replace the previous plastic wrapping on beverage multipacks. This new solution ensures a complete removal of plastic and an introduction of a 100% recyclable carton. Apart from being more sustainable, the new packaging is more flexible and appealing to consumers. The ambition is to turn all can multipacks into the new Keel Clip solution during 2022 and 2023.
The Swedish market leading brewery Spendrups Bryggeri was the first beverage company to introduce Keel Clip in Sweden and their ambition is to convert all their can multipacks during 2022 and 2023. Spendrups International will launch it in other countries later this year.
KeelClip, which won the "Public Award" in the Carton Excellence Awards 2020, is a packaging solution for multipacks with beverage cans. It is designed to replace conventional plastic alternatives and made of fully recyclable cardboard. KeelClip works for all can sizes. The beverage cans can be oriented so that the maximum effect of both the packaging and the cans' graphics is achieved. The multi-pack is easy to carry and it is easy to remove the jars. KeelClip is developed by Graphic Packaging International.