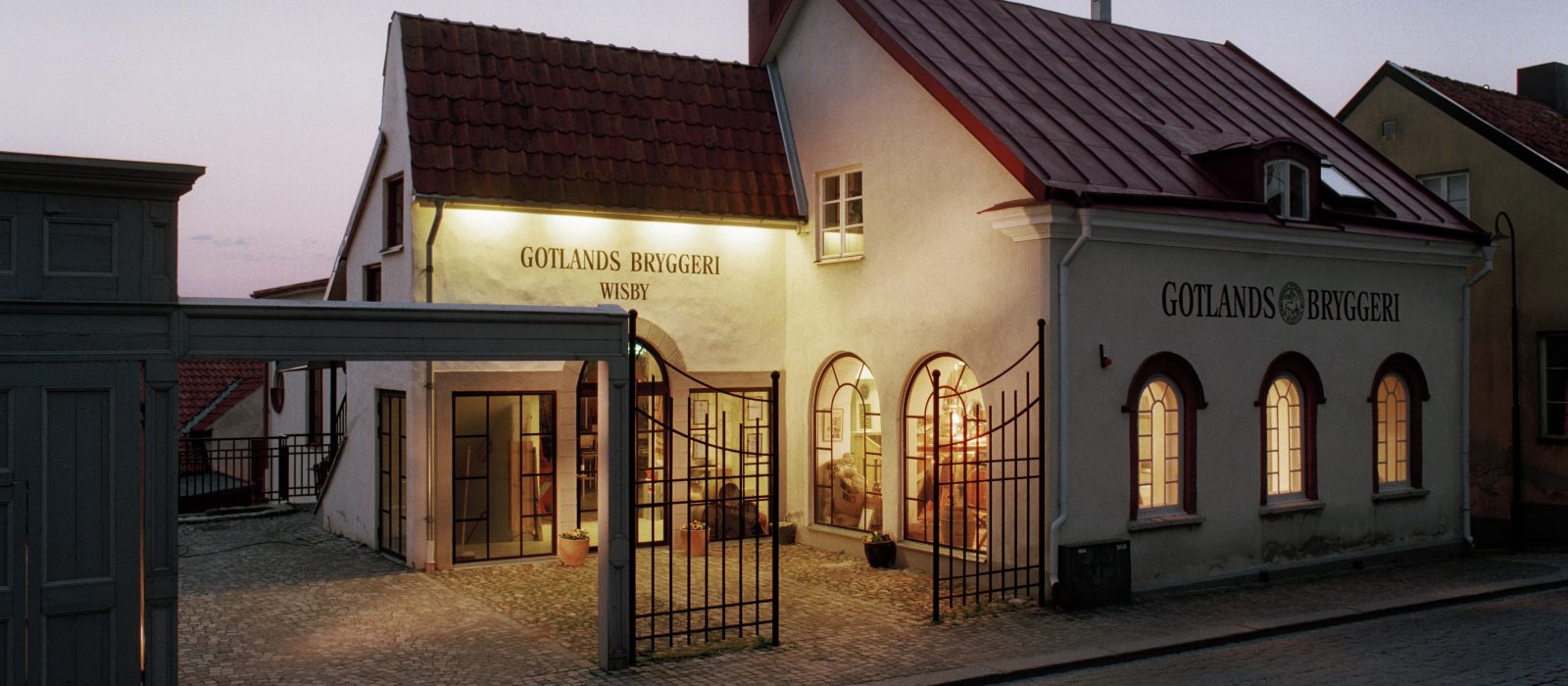 Our brands
Gotlands Bryggeri

The leading craft brewery in Sweden
Gotlands Bryggeri is the leading craft brewery in Sweden, known and loved for its impeccable quality. Its brewery is placed in a medieval building on the beautiful island Gotland.
On the exotic island of Gotland, within the wall surrounding the hanseatic town of Visby, a medieval city listed by UNESCO as World Heritage, lies the charming brewery, known for its fantastic brews. Both the brewery and its surroundings are true treasures and should not be missed.
It is now been more than 25 years since we brewed our first beer – Wisby Kloster-öl. Since then we have continued, at our own pace, to develop our range of beers with influences from around the world – but always with the taste of Gotland.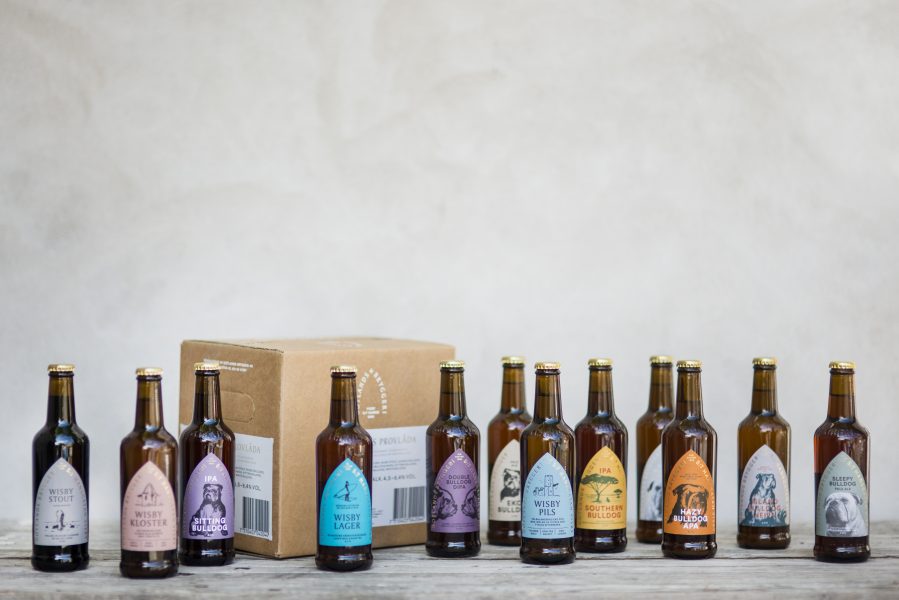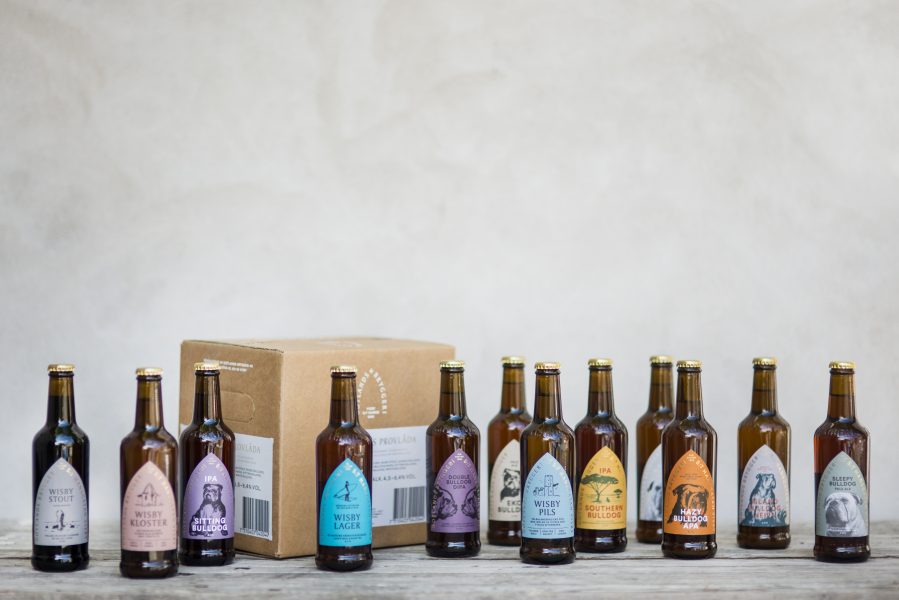 When we first started the brewery back in 1995, we wanted our own home, where we could let our knowledgeable brewers have free reins to experiment and innovate new beers as well as refine more traditional style of beers. Of course, when we started the brewery, we understood that other would also favor our beer, but we actually did it mainly for ourselves.
In our motley brewing team, we have three Master Brewers with different expertise in the craft. Together we make Gotland-infused interpretations of traditional beer. Always in our own way.
Gotland is home to us and it is in our brewery on St: Hansgatan 47 in Visby that the ideas for our products are born. It is our craftmanship that is the key to success. Today we are too big to call ourselves a microbrewery, but still small enough to take care of every drop of beer we brew.