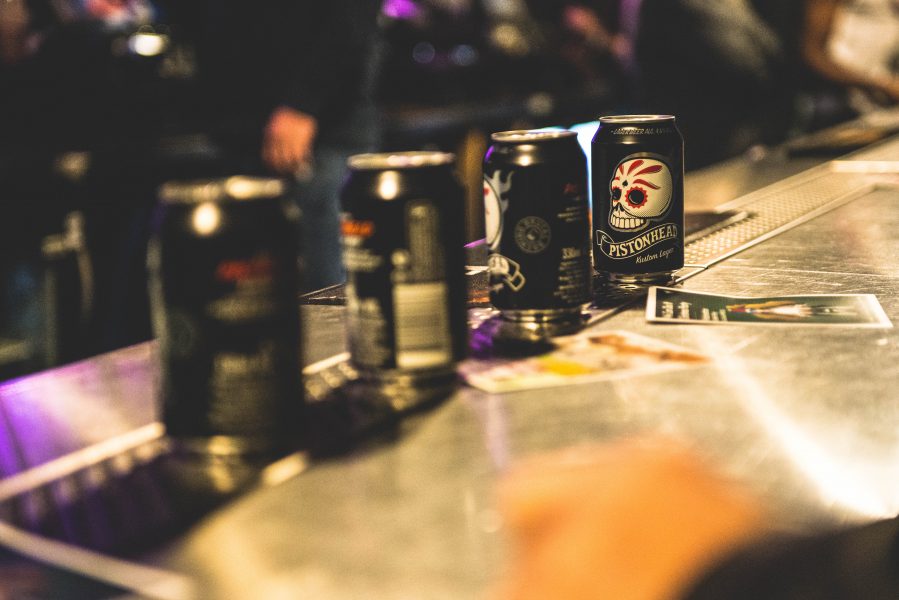 This year marks a decade since the first Pistonhead can entered the shelves. We wanted to draw attention to this with our new anniversary beer X-Edition. Brewmaster Richard Bengtsson has been with us since the beginning:
– Pistonhead was one of the first modern lager beers on the Swedish market. What distinguishes a modern style lager is that it is dry hopped, which means that the beer is infused in a storage tank with aroma hops, usually American. It gives the brew a hop aromatic tone that varies depending on the hops used. For Pistonhead, we use hops from the "new world", most often grown in the USA or Australia.
Like the rest of Pistonhead's brews, the X-Edition is a light, powerful and well-hopped lager. This time, two American hop varieties and a British hop have been used, which gives the brew a lovely touch of tropical fruit with a well-balanced bitterness.
Sofia Andersson, Swedish Brand Manager, is very pleased with the result:
– Pistonhead should be easy to drink but tasty, and the X-Edition holds the series together in a nice way, both in beer style and a metallic pinstripe design. Despite a similar brew profile, we see that people find their favorites in the range, and this is something extra. A beer for celebration!